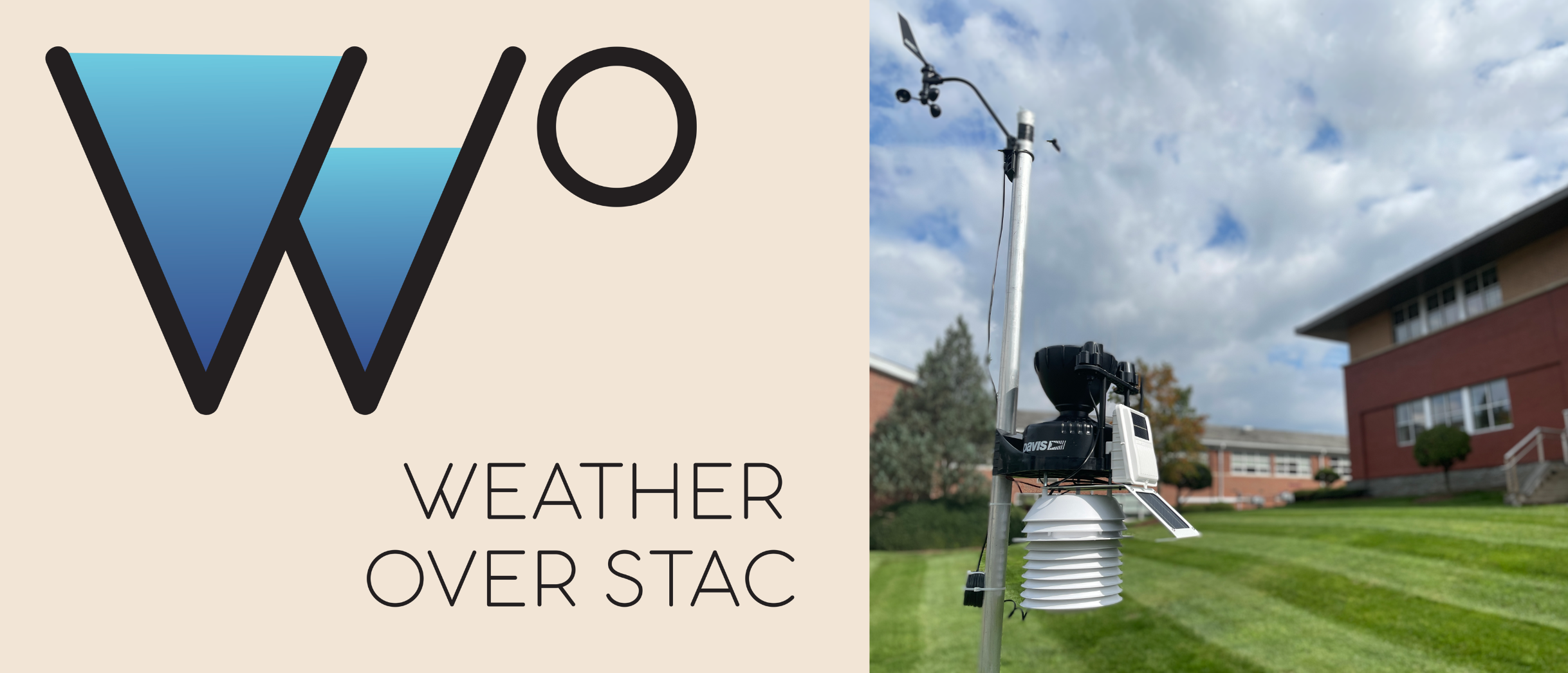 WELCOME TO WEATHER OVER STAC which is St. Thomas Aquinas College's official weather station located in front of Spellman Hall on the front lawn.
Set up and configured in the Fall 2021 semester as part of STAC's XLAB200: STEAM Workshop, students in subsequent semesters will be using the weather station to gather and analyze information, and inform the local community.
If you would like to access more information about the weather station or talk to a team member, please email weatheroverstac21@stac.edu.